Just got a new Poulan Pro 18" Chain saw I only need it twice a year tops so I couldn't justify a real saw
.
Anyhow the engine just wasn't running right it was like something was holding it back from max RPM so I pulled the cover off to inspect the spark plug and instead of finding a US made Champion that Poulan usually uses. I found a "Torch" brand plug which according to my research are cheap China made plugs.
The Torch R7 crosses to a Champion RCJ7Y which I had on hand. The Champion is also a bit longer too probably China trying to shave a few cents off the production cost. It's not enough to cause any clearance issues with the cylinder head cover though.
Here's a pic of the plugs side by side: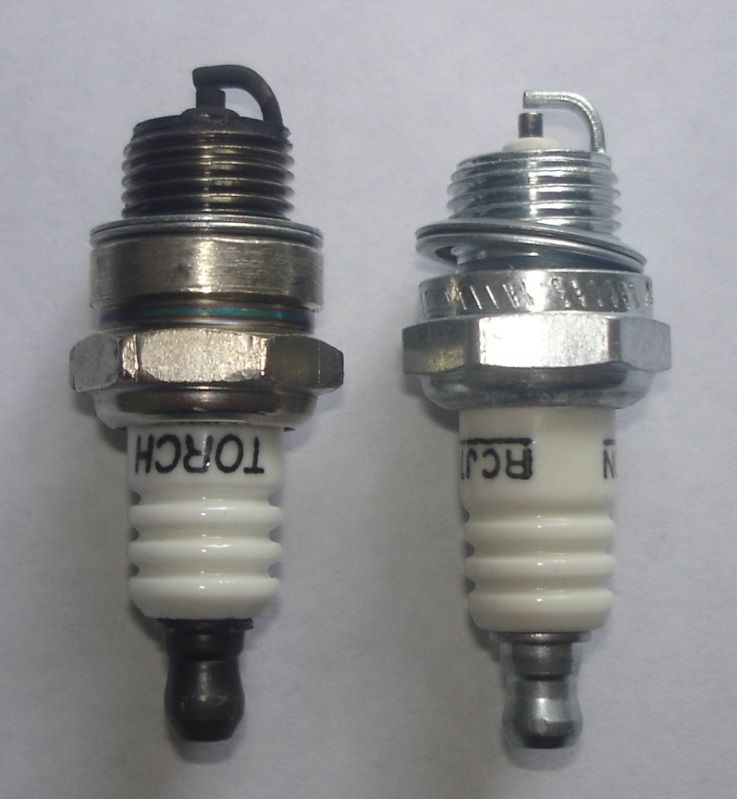 So upon removing it I could instantly see the problem the gap was practically non existent. Now I'm no human plug gap gauge but there's no way that gap is right. Here's a comparison pic with the Champion gapped at the proper 0.25. So much for these things being assembled in the USA the assembler didn't catch it. Surprised the engine ran at all with the gap so close.
It seems these plugs only come from the factory because out of curiosity I looked up the Poulan part number for the plug and it referenced a Champion RCJ7Y.
So I chucked that China made trash into the bin and the engine runs great now. Torch plugs are officially replace on sight for me now.
Maybe it was gapped properly when it was made and dropped on the floor during packaging at the factory or during assembly of the saw. But first impressions are lasting ones. I was already on the fence about the quality of these plugs and this crystallized it for me for 2 bucks just replace them. I'll stick with my US made Champions thanks.
Just wanted to share.